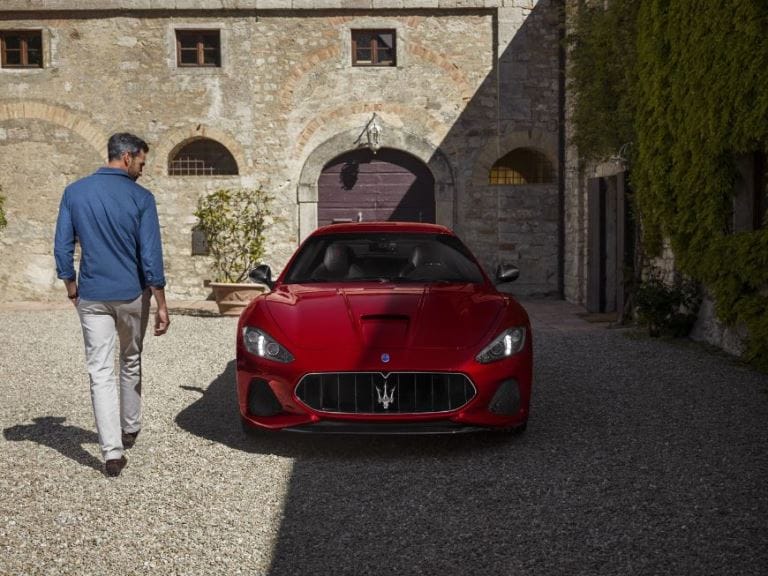 ?
Whether you're interested in a new Maserati vehicle or a pre-owned model, you're in for a treat when you hit the gas. A pre-owned Maserati is still a premier luxury car without the luxury price tag, and because most pre-owned models are built to last, you can expect to own it for a very long time.

Visit our Maserati dealership in Sugar Land, TX to learn what a pre-owned Maserati vehicle can do for you.
Saving Money
While we will gladly sell you a new Maserati here at Helfman Maserati of Sugar Land, the price may be a little higher than you want. For more affordable options, check out our pre-owned inventory. Here, you will find spectacular Maserati vehicles that are significantly less expensive than new models. With these premium vehicles, you can drive home in your dream car at a price that is much more manageable.
Avoiding Depreciation
It's well-known that new cars can lose as much as 40 percent of their value in the first four years of being owned. This means that if you opt for an older model—say from 2017—you basically get to skip all of that depreciation, allowing you to see more value returned to you if you decide to sell down the line.
Decreasing Worry
Sometimes, you just never know what you're going to get with a pre-owned car, especially with older models. However, you can be sure that all of our pre-owned models here at Helfman Maserati of Sugar Land have been thoroughly inspected to ensure their quality.
Now that you know what you'll get with a pre-owned Maserati, it's time to start looking at some models. Come down to our Maserati dealership near Houston to check out our vehicles. We also offer remote buying options so you can pay for your car online or over the phone. If you have any questions or need assistance, please contact us!