Do Electric Vehicles Have Transmissions?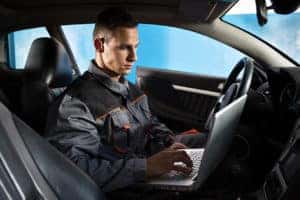 Even though electric vehicles have now been around for a while, many people still aren't that familiar with them. And while in many ways they are similar to gas-powered cars, in other ways they are very different. Let's go over some of the Maserati parts that differ.
Engine
Perhaps the most important part of any car that runs on gas and oil is the engine. But, because you don't need either of these fluids in an electric vehicle, this means you don't need an engine. Instead, they run with motors and batteries.
Transmission
A six- or eight-speed transmission is common in most cars. But, due to the configuration of an electric car, they don't need different speeds. All that is required is a single-speed transmission.
Get to Know Some Upcoming Electric Maserati Cars
Did you know that by 2030, Maserati will be replacing all of their gas-powered vehicles with electric models? Over the next several years, this carmaker will be launching several exciting new cars, and one that will be out soon is the Maserati Grecale Folgore. It's two motors will produces over 500 horsepower, and it will offer more than 300 miles of driving range
Then there's the Maserati GranTurismo Folgore, which will have three electric motors. In addition to over 1,200 horsepower and a top speed of 186 mph, it will be able to go from zero to 62 mph in less than three seconds.
Learn More About Electric Maserati Models and Reserve Yours
Get in touch with Helfman Maserati of Sugar Land to learn more about upcoming electric vehicles and when you can expect them in our showroom. You can also reserve any model you're interested in.