Maserati Levante Service Schedule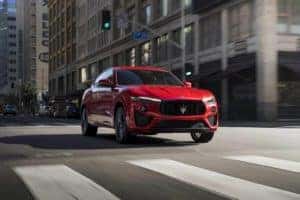 As one of the finest automobiles on the planet, surely you want to keep your Maserati Levante in exceptional condition. Fortunately, doing this is easy, as you just need to follow a particular service schedule.
Every Few Months – Fluid Top-Off and Tire Pressure Check
Your fluids and tire pressure can change, so it's important to keep a close eye on both of them. It pays to have things like windshield wiper fluid and coolant on hand so you can top these off if necessary.
You should also have a tire gauge in your car to monitor the air pressure, as well as a plan to add air if it's running low.
Every Six Months – Oil Change and Tire Rotation
While you can stick to a mileage schedule when it comes to your oil, you can't forget about time. Oil gets thicker as it ages, even if your Maserati Levante isn't driven a whole lot. This is why having it changed every six months is a smart idea.
The same is true for rotating your tires, as this enables them to wear down more evenly. The result is better performance and fuel efficiency.
Every Year – Brake Inspection and Battery Test
Generally, a braking system will stay in good condition for about 50,000 miles. It's at this point that things like shoes and pads star wearing out. Having it looked at every year will let you gauge its condition.
A battery may have an even shorter shelf life – perhaps as short as just three years. When you have this tested annually, you'll know when it is time to get a replacement.
The service center at Helfman Maserati of Sugar Land will ensure your Maserati Levante gives you years of outstanding performance. Contact us to make an appointment.