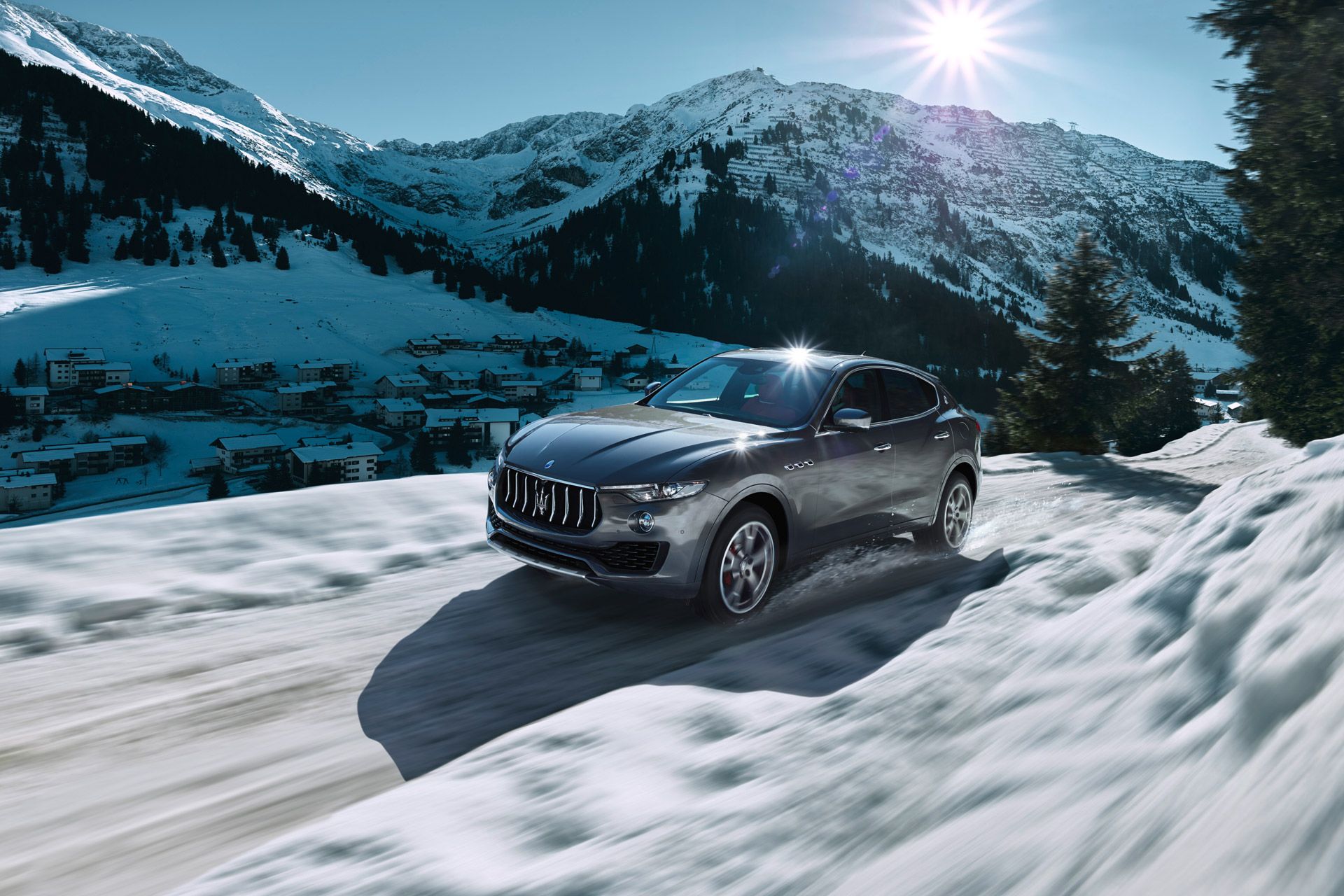 From mild to gale force strength.
Like the Mediterranean wind after which it is named, the Levante has been engineered to master any situation, effortlessly.
 High-specification features for new heights of luxury
Luxurious and adventurous, the Levante provides the highest levels of comfort while delivering outstanding performance, even in the most extreme conditions. There's no shortage of space or performance, either. All versions come with an 8-speed gearbox, Maserati's sophisticated intelligent Q4 AWD and a torque vectoring system for a truly exhilarating drive.
The Maserati Levante is in its element everywhere, inspiring your driving experience with its precise handling, exhilarating performance and unmatched Italian style.
Exceptional engineering and a powerful drivetrain combine with elegant surfaces, a spacious leather interior and intuitive onboard controls to create a whole new class of SUV. Maserati's unmistakable design is showcased beautifully in the sleek, sporty silhouette of the Levante. The assertive style of the front grille recalls the great sporting Maserati automobiles of the past. Levante features the legendary Trident badge, the ultimate symbol of exclusivity, refinement and elegance.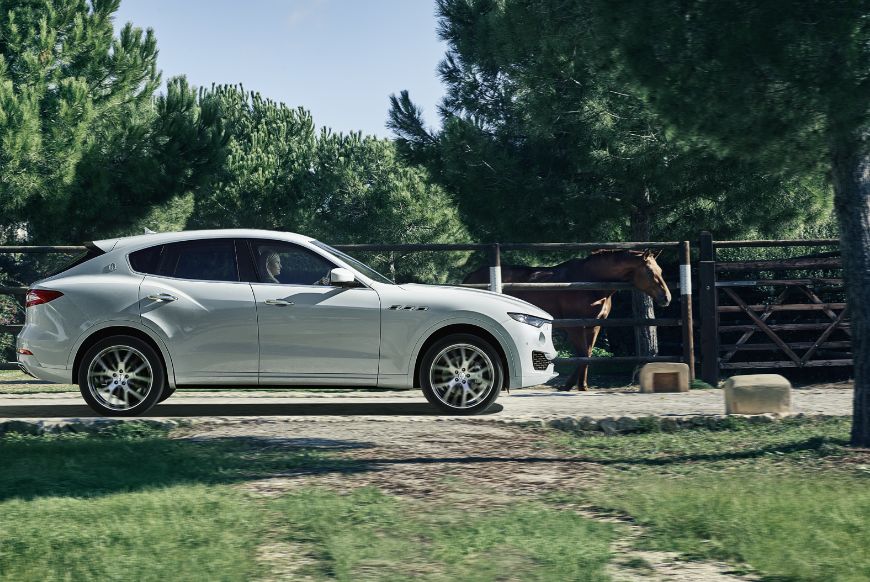 Pedigree, based on a true story
The Levante is an SUV like no other, embodying the passion, sophisticated engineering and remarkable beauty that have distinguished every vehicle crafted by Maserati in the heart of Italy since the company's founding in 1914.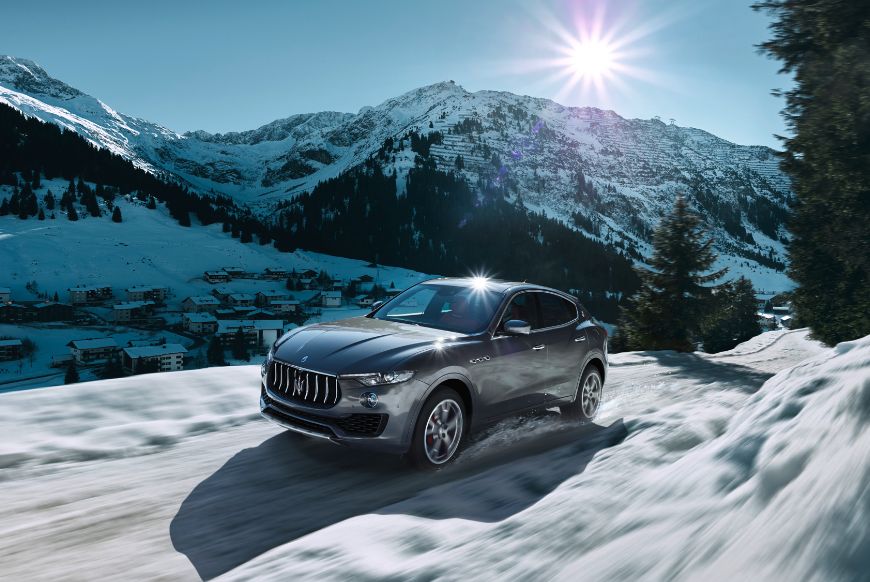 Sports utility, in Maserati terms
Engineered to dominate with Italian flair. Levante is ready for whatever lies ahead, even in the most formidable terrain or weather conditions, taking you to new destinations with the luxury and striking good looks unique to vehicles that bear the Trident.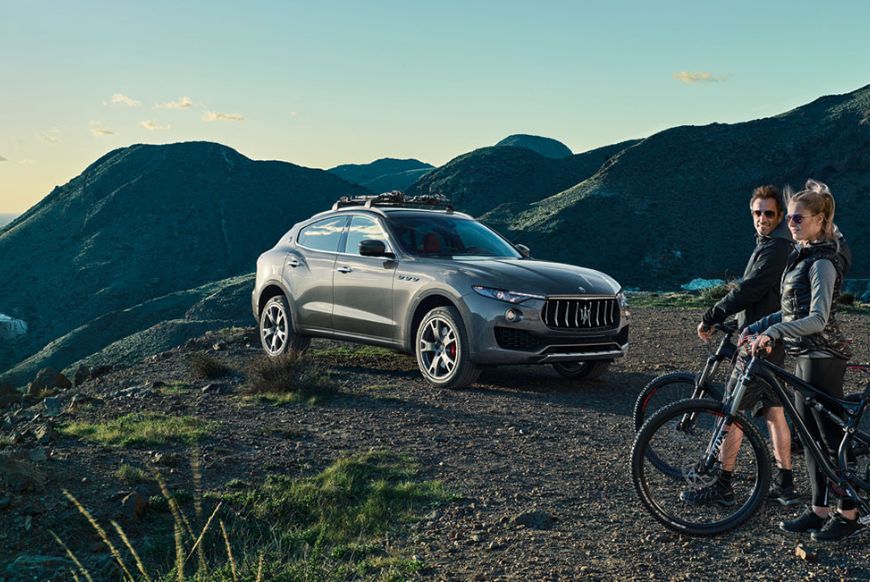 Elevate your aspirations
The highest altitude of an adventurous attitude. Along with its groundbreaking Maserati Q4 intelligent all-wheel-drive system, Levante comes standard equipped with advanced active-air suspension, offering five ride heights and six levels of capability and comfort. Also standard is the acclaimed Maserati Skyhook system, with shock absorbers featuring continuous damping variation that allow Levante to prioritize comfort or sport-handling dynamics as the road and terrain demand.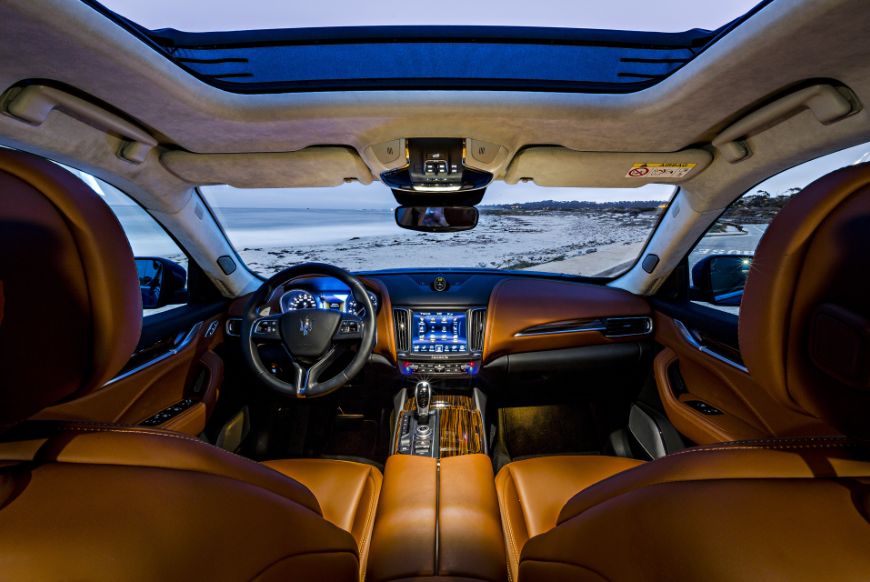 An interior with its own breathtaking vista
Levante's luxurious cabin offers spacious seating for five and plenty of cargo capacity. Fine Italian leather, wood or carbon-fiber trims and a choice of Sport or Luxury option packages, including the exclusive Zegna Package silk interior, distinguish Levante from every other SUV. Maserati's intuitive new 8.4-inch touchscreen comes standard with a new central control knob, Apple CarPlay®, Android Auto and available Bowers & Wilkins Premium Sound.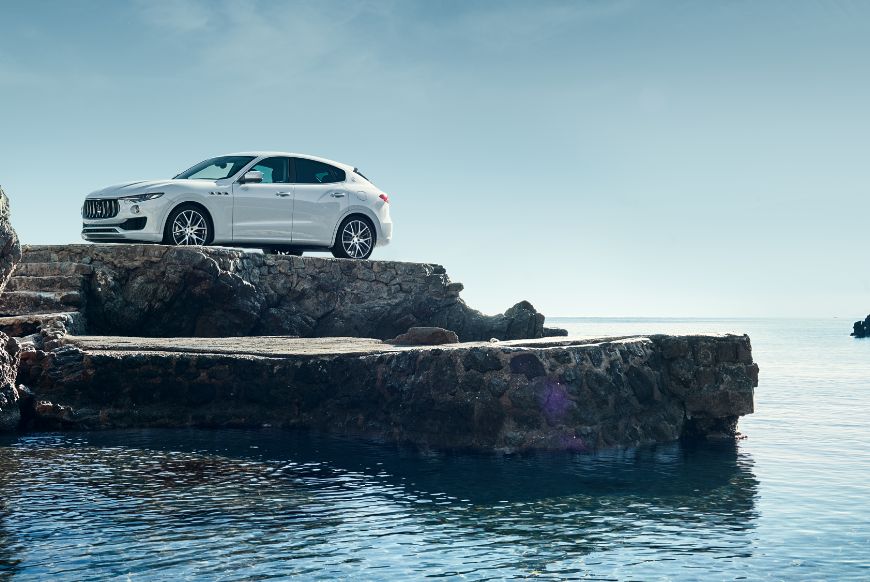 Purity of design
Like a wave that's been waiting to take shape, there is pure poetry in the sculpted lines of Levante. Yet another example of Maserati's superb automotive design, it explores a timeless design language that is set to create a new benchmark for the SUV category.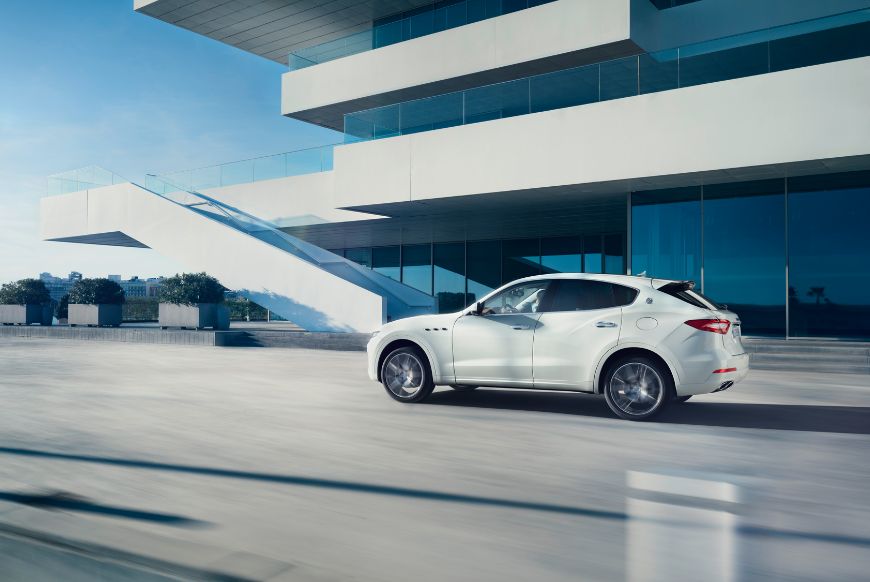 An extraordinary place. Every day, all year round.
The Levante is a powerful new symbol of engineering prowess and a display of masterful craftsmanship. It is the most accomplished way to get from any point A to any point B.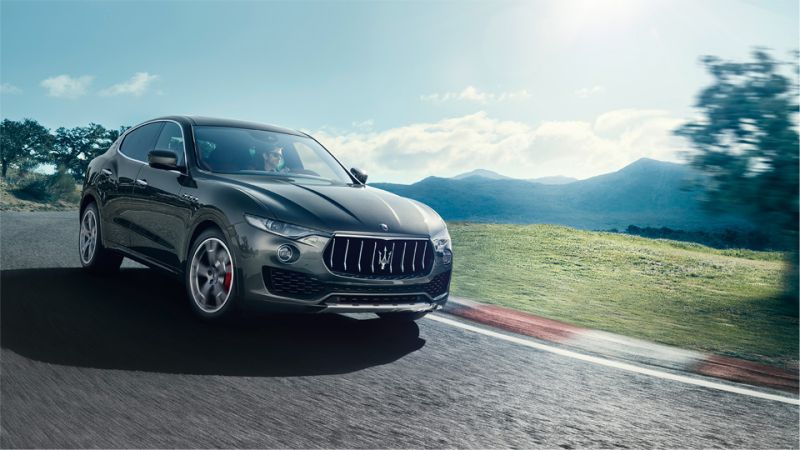 Power under control
A slight flexing of the right foot and your heart will race. The Levante unleashes prodigious power, coupled with superior road manners resulting from a low center of gravity, perfectly balanced 50:50 weight distribution and vehicle systems calibrated for optimum handling dynamics that deliver maximum driving pleasure. Levante also features class-leading aerodynamics with standard active grille shutters and a sophisticated standard air-suspension system that allows for five different dynamic ride heights.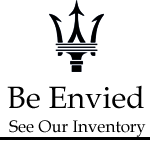 Interiors for a truly unique driving experience
With premium leather, fine woods, platinum-effect metals, handcrafted contrast stitching and other refined details, the Levante's interior is an exercise in design excellence. Combining elegant finishes and high-tech appointments, the Levante offers all the uncompromising luxury for which every Maserati is justly known.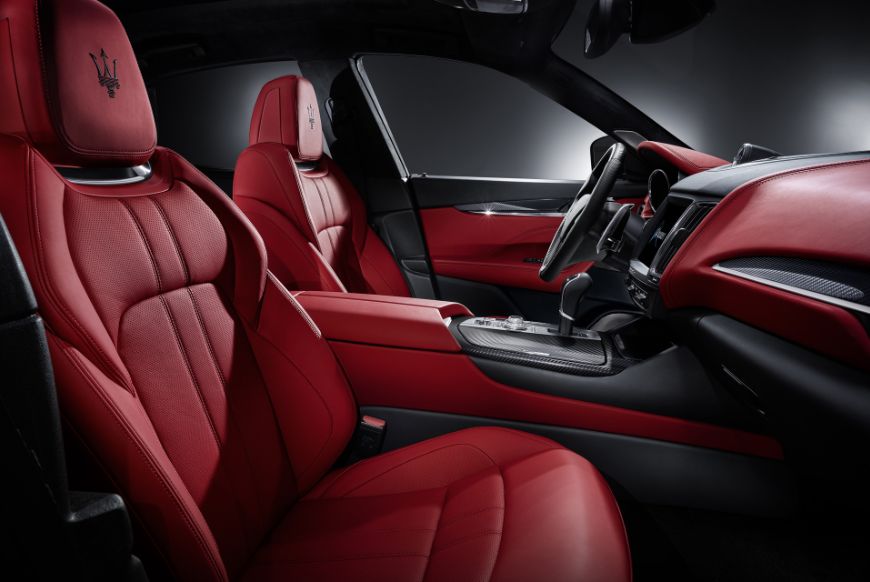 Providing unparalleled style and comfort, whatever the terrain
The Levante's style is stunning, inside as well as outside. The extra-spacious interior features superb, ergonomic front seats that envelop their occupants, providing excellent support regardless of the terrain. Passengers in the rear benefit from an asymmetrically split, leather bench seat that comfortably accommodates up to three people.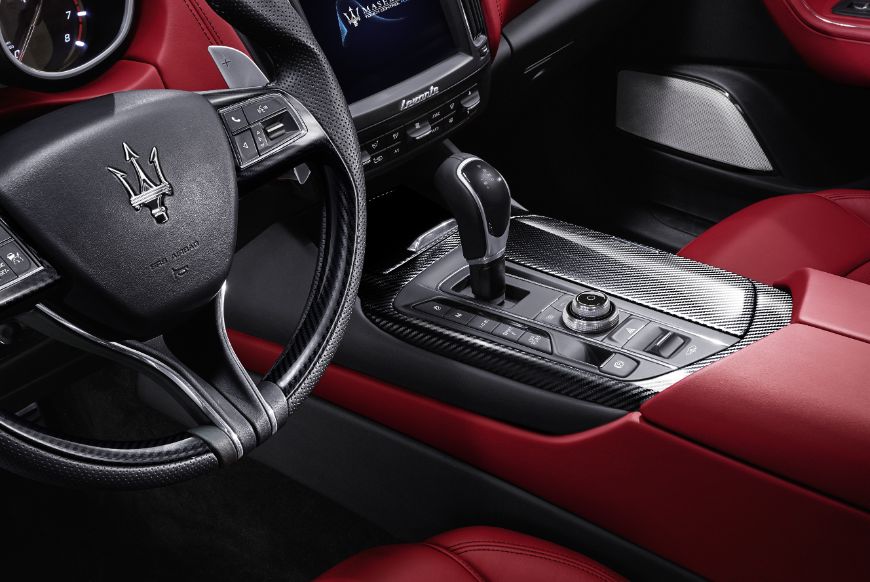 Intuitive controls, at your fingertips.
The new Maserati Touch Control 8.4-inch screen with central control knob effortlessly manages onboard equipment and features. Fine-tuning the climate control, accessing iPhone or Android smartphones, navigating a route or selecting the perfect soundtrack for your journey are only a tap away.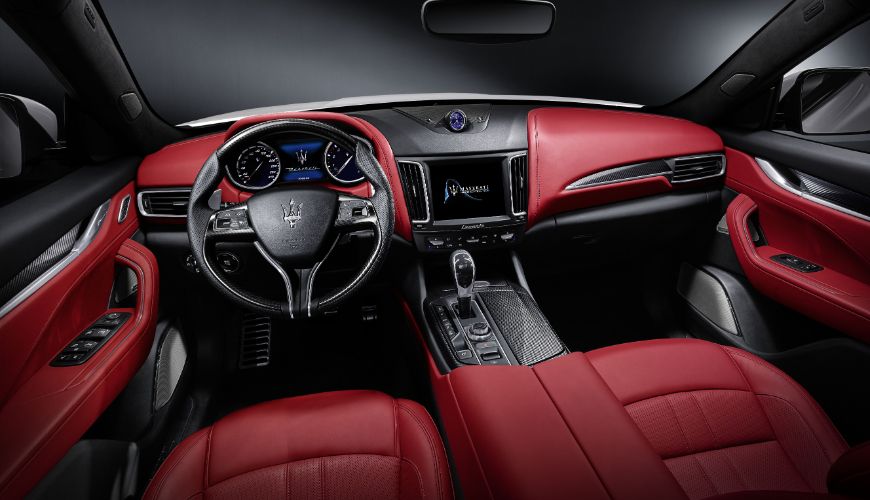 Interior luxury
In creating the Levante's spacious interior, its designers chose to use impressive, premium-grade materials throughout, from upholstery and trims to stylish details that could only come from Maserati.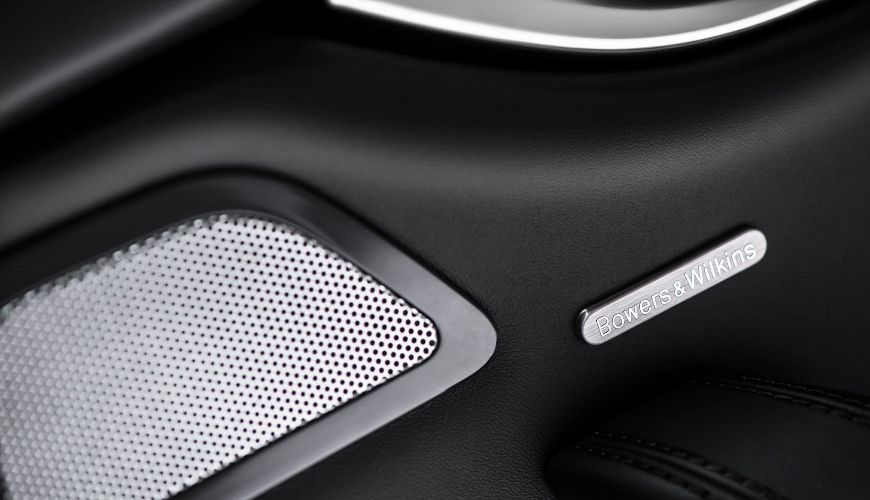 Custom experience
Every Levante comes with all the high-specification features you would expect, while offering optional items that will enhance the driving experience. These include premium sound systems created in association with Bowers & Wilkins or Harman Kardon, and the world's most stylish car interior, designed by the renowned fashion house of Ermenegildo Zegna.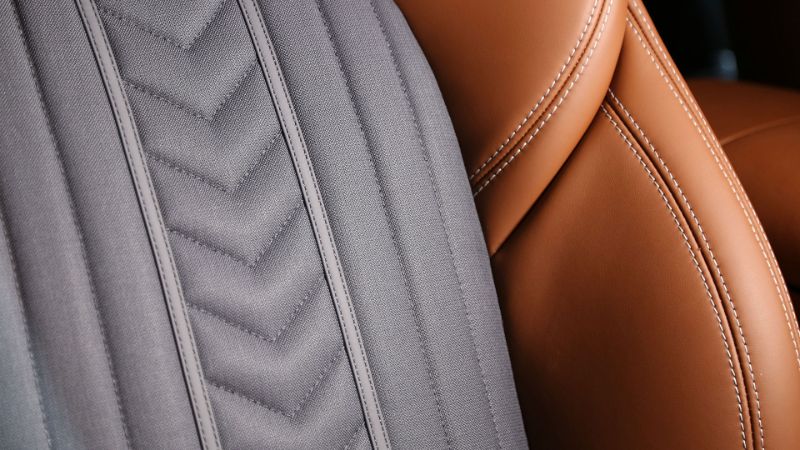 Dressed by Zegna
Ermenegildo Zegna, one of world's leading fashion designers, has partnered with Maserati to further enrich the Levante experience with an additional option. The exclusive Luxury Zegna Package silk interior combines the finest leather with natural-fiber Zegna Mulberry Silk inserts on the seats, door panels, roof lining, sunshades and ceiling light fixture. The Zegna silk is embellished with a hand-stitched macro-chevron pattern. Seating features a central silk insert with a micro-chevron weave. Door panels, roof lining and sunshades are covered with Zegna silk jersey.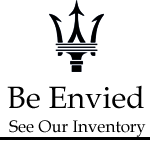 Safety features
The Maserati Levante offers next-generation safety technology features to enhance occupant protection. Advanced safety features include six dual-stage airbags, active headrests and a tire pressure monitoring system, as well as Advanced Driver Assistance System (ADAS) technology designed to help prevent collisions, including adaptive cruise control, rear cross-path and blind spot detection, lane-departure and forward-collision warning systems and hill descent control.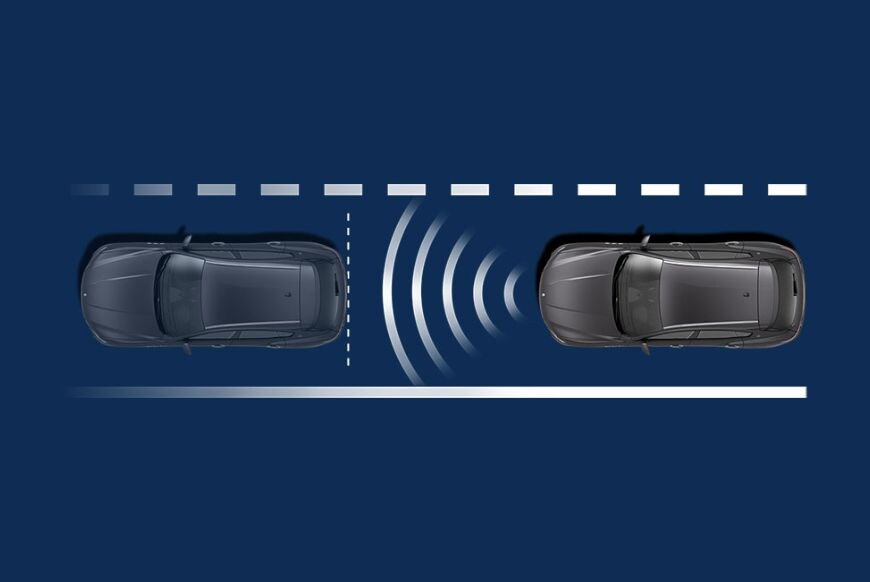 Forward Collision Warning System
The system monitors vehicles ahead by means of a camera, and warns the driver if the car's approach could escalate into a collision. This is linked to the advanced brake-assist system, which provides additional braking during an emergency stop.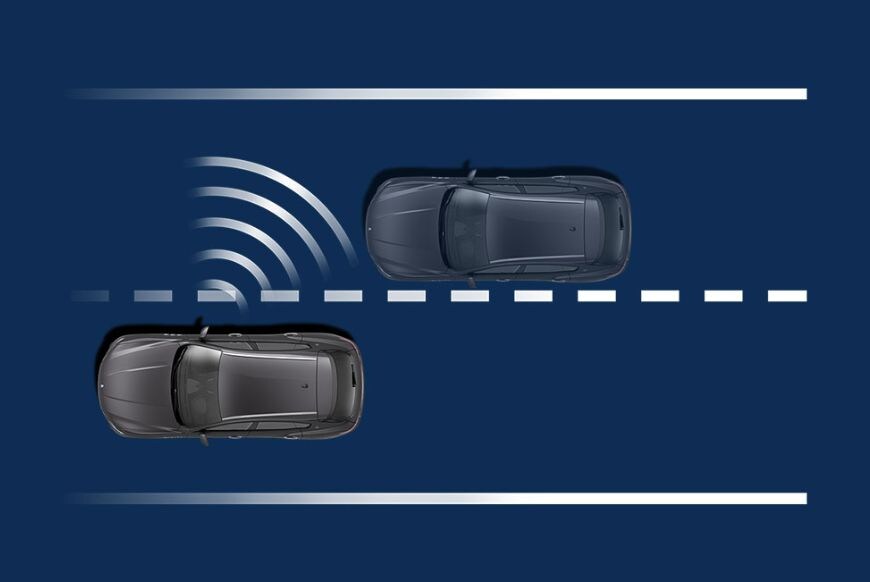 Blind Spot Alert and Rear Cross Path Detection
These safety systems monitor the space between the Levante and other nearby vehicles. When a side or rear blind spot is encroached upon, for instance by another driver changing lanes, illuminated triangle icons appear in the door mirrors and an audible alert is sounded.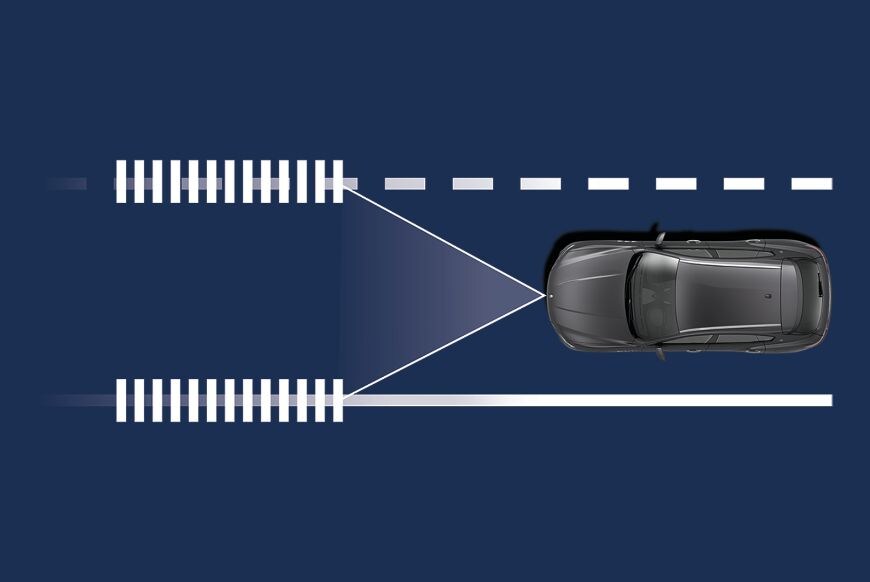 Lane Departure Warning System
Thanks to a camera located in the interior rearview mirror that monitors the road markings ahead, the lane-departure warning system helps the driver keep the vehicle in the chosen lane on motorways and main roads. This reduces lane drift and the possibility of lateral collisions by warning the driver when the vehicle crosses lane markings without signaling.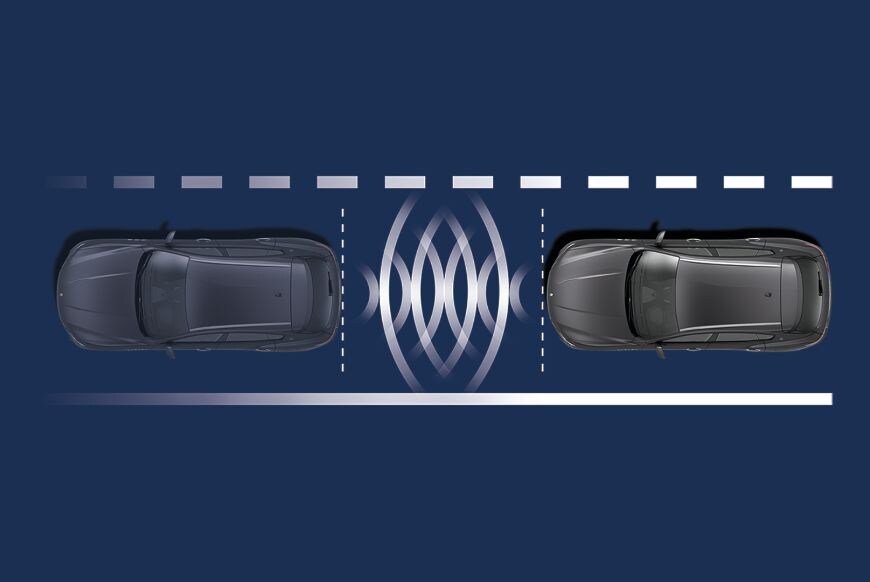 Adaptive Cruise Control with Stop & Go
Regardless of the weather conditions, adaptive cruise control monitors the amount of space between the Levante and the vehicle ahead, maintaining a constant pre-set distance. If traffic slows or another vehicle moves in front, it slows the car down by coasting or engaging the brakes. Conversely, when the vehicle ahead speeds up or moves into another lane, the system accelerates up to the pre-set speed.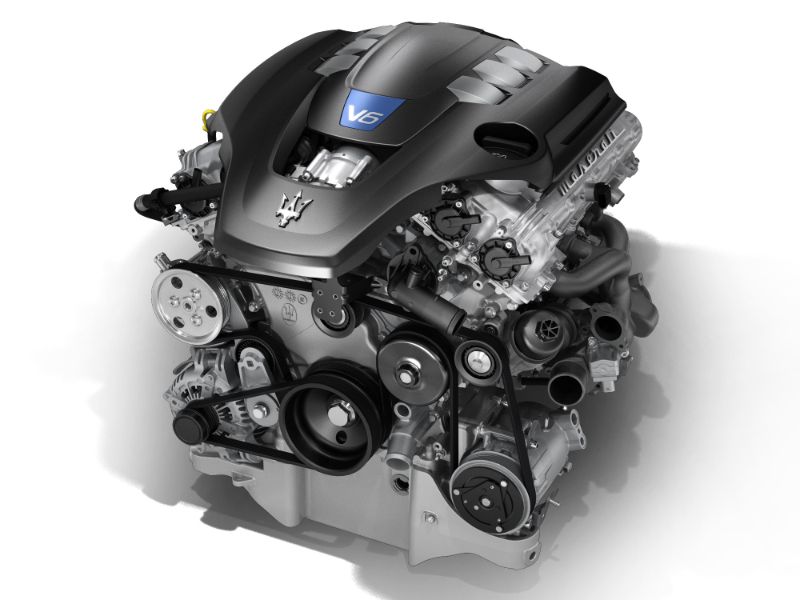 Engine
Powered for performance
The Levante is a genuine SUV that performs under pressure and responds to your every need, due in large part to its exceptional powerplant. Innovative, leading-edge technology and sophisticated engineering are cornerstones of this outstanding 3.0-liter, twin-turbocharged V6 engine, designed by Maserati, built by Ferrari and shared by no one. While delivering incredible levels of performance, it also provides reduced fuel consumption and emissions.