Three Tips for Improving Fuel Efficiency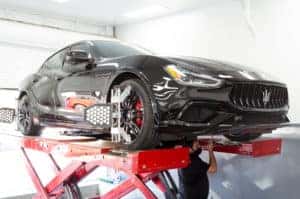 Right now, fuel-efficient cars are flying out of dealerships, as many people have decided to trade in their gas guzzlers. The good news is that you don't need to go out and buy another car to save gas. With these tips, you can reduce the amount of fuel you use and cut your costs.
1. Don't Drive so Fast
It may seem obvious, but the faster you go – especially if you slam the accelerator down – the quicker your car uses up gas. This is why it really pays to drive a little more slowly and not exceed speed limits. This can also prevent you from having to brake too hard, which is another bad habit that wastes gas.
2. Lighten Things Up
There are certain things that should always be in or on your car, including a spare tire and emergency roadside kit. Anything else in there is creating needless weight that makes your car have to work harder to move.
If, for example, you have a bike or other heavy things always in your vehicle, you're hurting your fuel economy.
3. Service Your Vehicle
Another easy thing you can do to get more out of a tank of gas is to get your car serviced regularly. There are two things in particular that need to be looked at. First, the air pressure in your tires has to be monitored. If it's too low, your car uses up gas faster. Consistent oil changes are also vital, as clean oil allows an engine to run as efficiency as possible.
If you're having to stop to get gas more often than usual, try these tips. And for any maintenance your car needs, you can count on the service center at Helfman Maserati of Sugar Land.